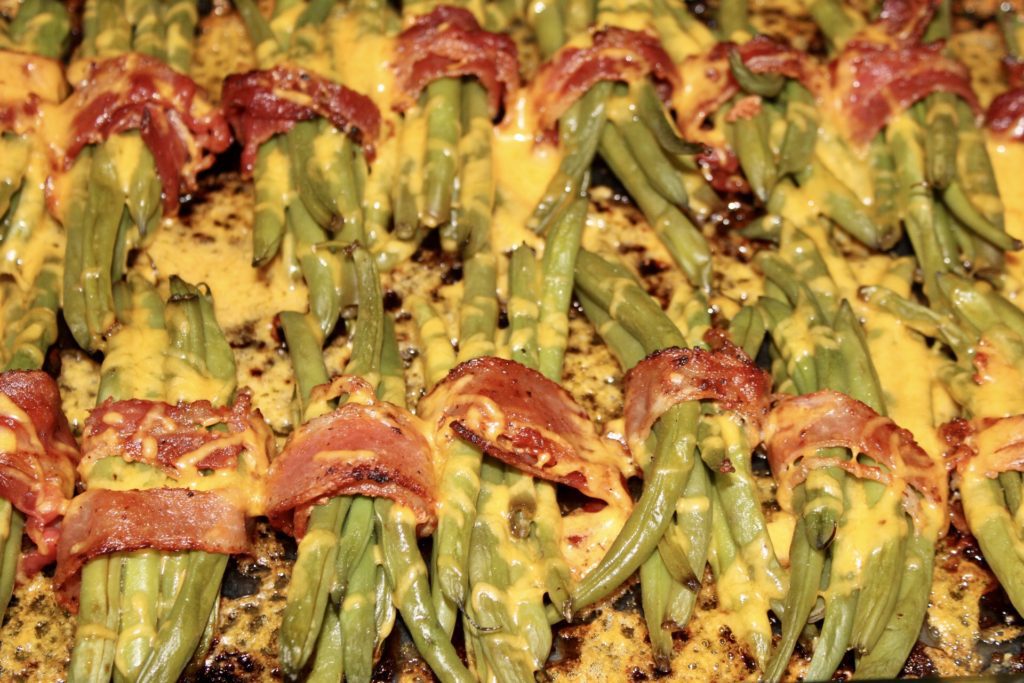 With Thanksgiving right around the corner what better way to celebrate with you than to give you a recipe idea for a side dish?! Every year every household pretty much knows 2 things, who's coming and what meat is going to be served. Outside of that we are stuck on what side dishes and desserts along with which family member will be responsible for what?
Well this year if you're one of the people responsible for bringing a side dish don't let this recipe pass you by! It's not only guaranteed to catch the eye but to touch the taste buds in such a way it will leave your family wanting more.
Course: Side Dish
Keyword: Thanksgiving Ideas, Side Dish, Healthy Side Dish, Green Beans, Green Bean Recipes
Prep Time: 40 min
Cook Time: 15-20 min
Total Time: About 1 hour
Servings: 7-8
Author: Barbara Benman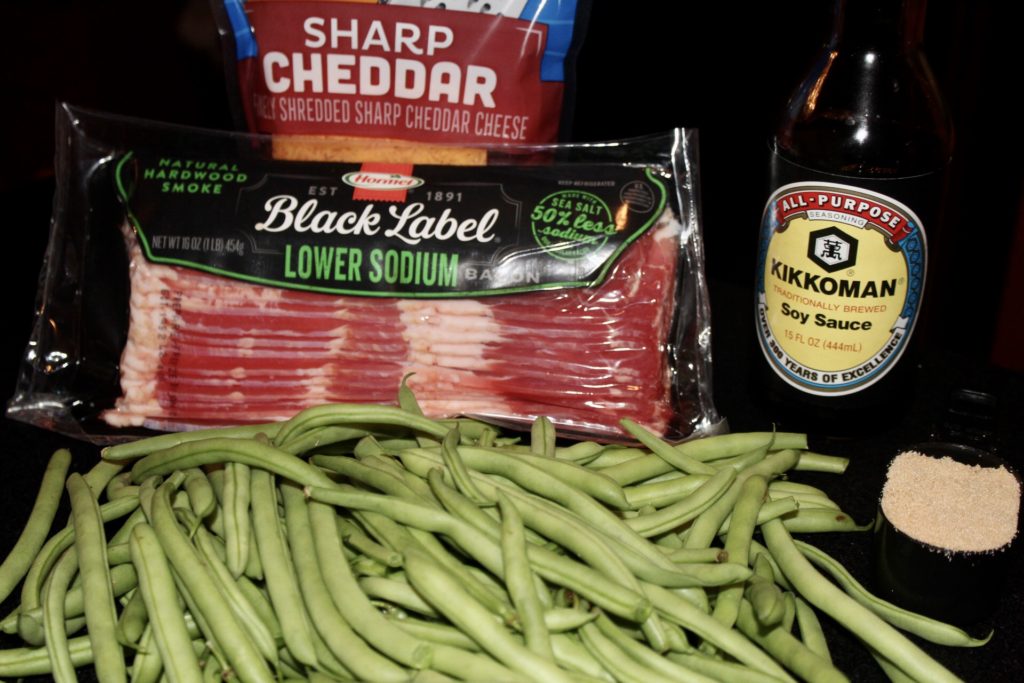 Ingredients:
1 ½ lb green beans
1/3 cup light brown sugar
1/3 cup soy sauce
1 pkg bacon
½ cup shredded cheddar cheese
Instructions: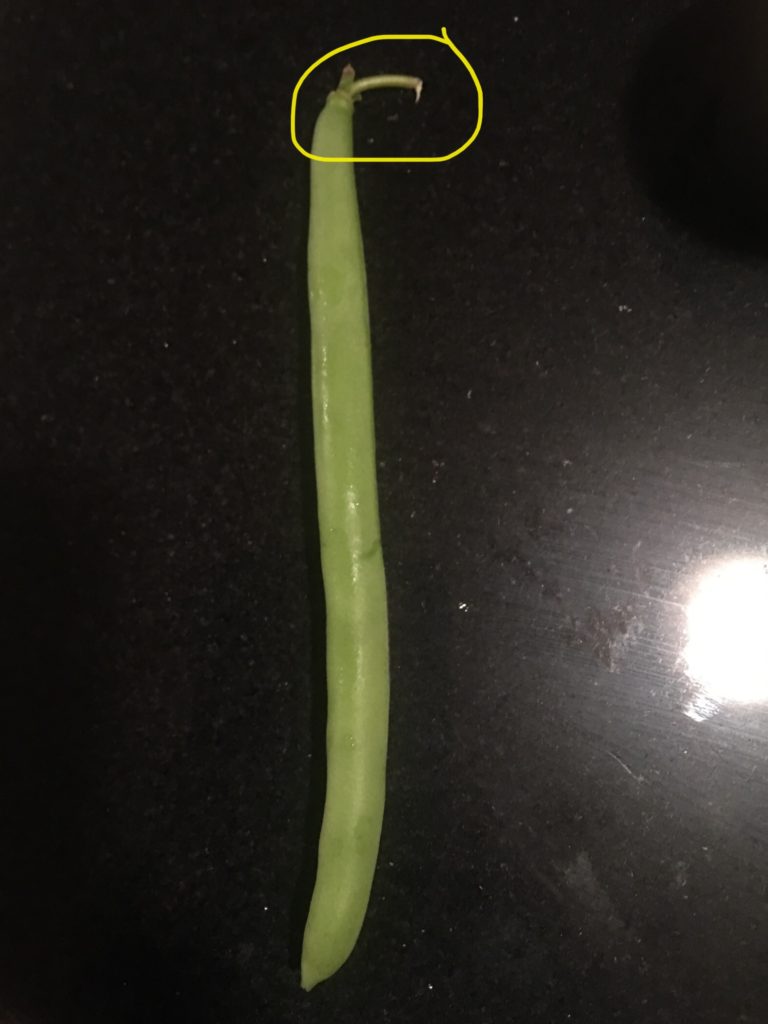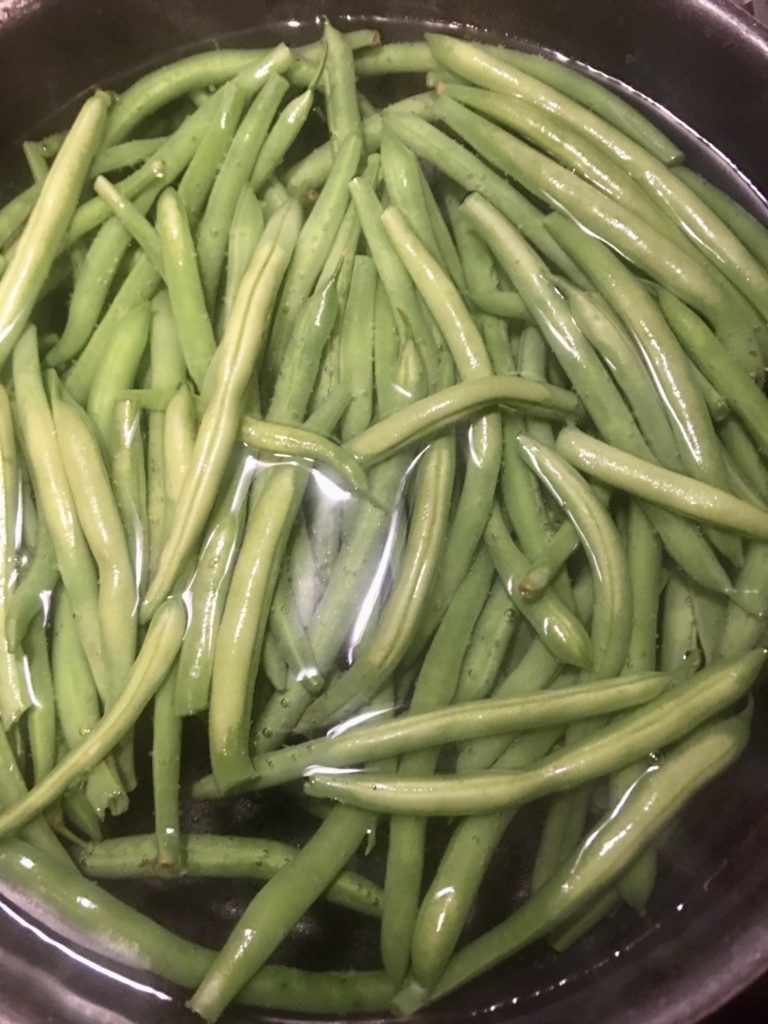 3. Put brown sugar and soy sauce in a small pan and melt together on the stove.
4. Take the green beans lay them on a flat pan and rub the sauce over top of them. The more sauce you add the more flavor. I save some on the side for after cooking (dipping, added rub after etc). Wrap the top with plastic wrap and sit in the refrigerator for at least 2 hours (I marinate over night).
5. Preheat oven to 400 degrees F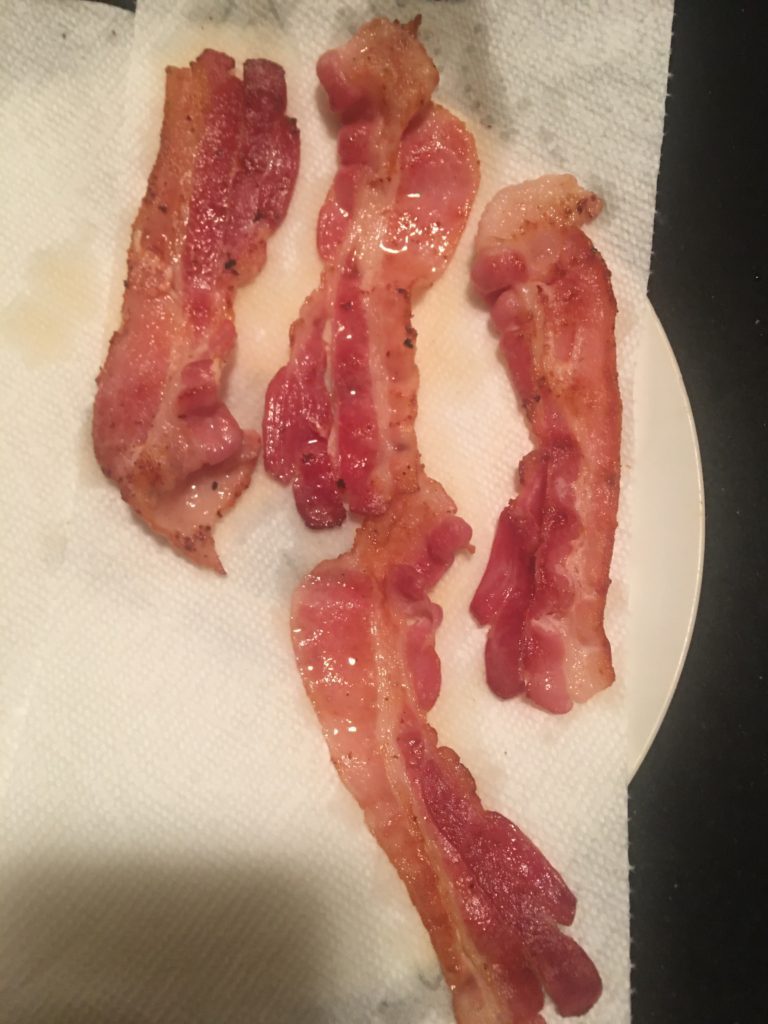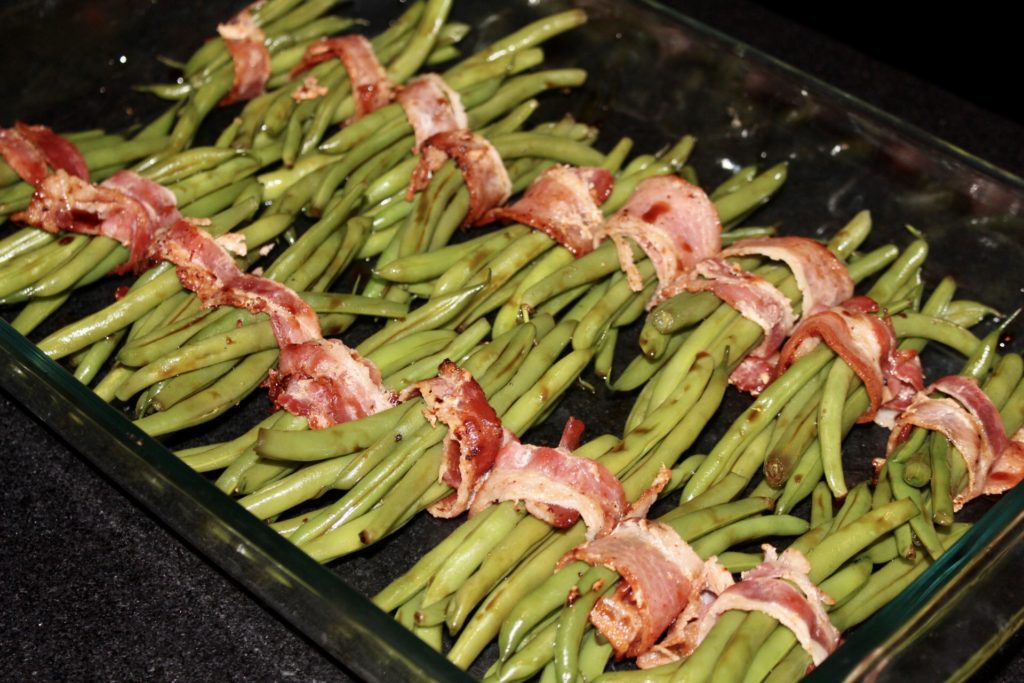 8. Bake in oven for 15-20 min and remove once bacon is fully cooked.
9. Sprinkle cheese on top and put back in oven for 1-2 min (until cheese has melted.
10. Remove from oven and serve!!