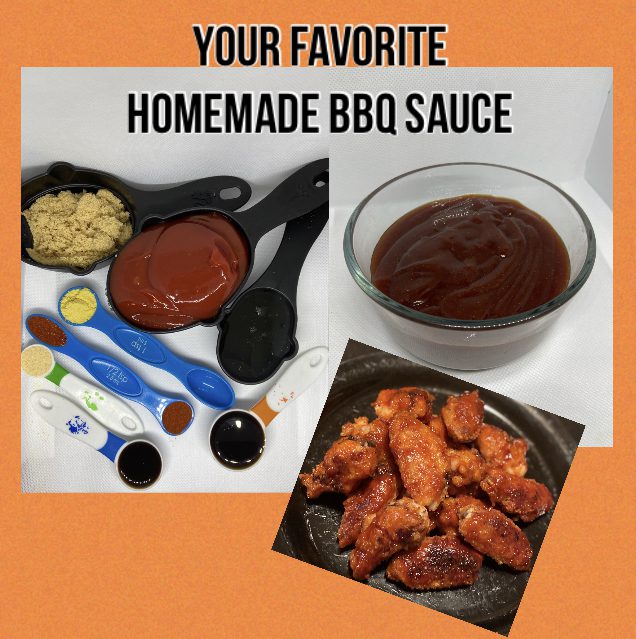 So last night I decided to make bbq chicken and thought, "I think I'm gonna make my bbq sauce from scratch tonight." I searched online and looked at the different ingredients in store bought bbq sauce and even checked online to see how others made their homemade bbq sauce. Well after some searching I put something together that I must say I am proud of as my FIRST homemade bbq sauce which actually came out VERY well.
When making meals, sides, condiments etc. from scratch you don't have to reinvent the wheel! Just look online and see how others do things and MAKE IT YOUR OWN. If you find yourself as a newbie in the "from scratch" world you can always make a recipe (like this one) exactly as shown and depending upon taste you can take one recipe add and/or remove any ingredients and make it your own!
Hopefully this is a recipe you will thoroughly enjoy and just add it to your recipe book the way it is! Please be sure to leave any comments on how this recipe worked for you!
Author: Barbara Benman
Prep Time: 5-10 min
Ingredients:
1 cup Ketchup
1/3 cup Brown Sugar
1 tsp Paprika
1/2 tsp Garlic Powder
1 tsp Soy Sauce (may want to use 2 tsp)
11/2 tbsp Worcestershire Sauce
1/2 tsp Ground Mustard
Instructions:
Mix all ingredients in a medium bowl and serve on the side or on top of your meal.